The Sea Ritual
Mermaid Beauty Box
95.00
Treat your inner mermaid to this enchanting Leahlani ritual collection! Our tropical Coco Infusion, magical Mermaid Mask and luminous Siren Serum will make your skin soft, supple and glowing from head to toe, with fragrances that whisk you away to an endless summer.
KIT INCLUDES:

+ your choice of tropical Coco Infusion
+ Mermaid Mask
+ Siren Serum
The Sea Ritual
Mermaid Beauty Box
Customer Reviews
Write a Review
Ask a Question
Filter Reviews:
products
mask
skin
serum
mermaid mask
friend
everything
Leahlani
body oil
Siren
05/23/2021
Katlyn N.

United States
I recommend this product
Mahana
The mask has a good grit to it. The Siren smells lovely. The mahana oil smelled like tanning oil I used as a kid..maybe the Maui oil in the brown bottle? Not the smell I was hoping for. Fortunately, a friend traded me for the pua lei oil, which smells much better.
05/04/2021
Lindsay H.

United States
I recommend this product
Great products
love them. The mask is very healing . Te serum is not greasy and seems to be working
05/03/2021
Annaliese S.

United States
I recommend this product
Food for your skin
Absolutely in love with Mahana oil. After a shower I put it on and it absorbs so well. Siren is my go to, especially since I have freckles. I mix with aloha ambrosia every morning after my am ritual and at night after my pm ritual. Mermaid mask is just like everyone says - superfood for your skin, it feels as if I just had a spa day at home. Love everything Leahlani has!
01/01/2021
leslie f.

United States
09/23/2020
S
sarah

United States
I recommend this product
great value for amazing products
A friend recommended Leahlani to me and I am absolutely hooked. This collection is a great way to try a few different products at great value. The mask leaves my skin feeling healthy and refreshed and the body oil is absolutely divine!
09/11/2020
EG
Elizabeth G.

United States
I recommend this product
This oil is the bomb!
I really enjoyed this entire set. The serum and mask are wonderful and I have seen an improvement in the overall softness and clarity in my skin. But the true gem in this kit is the oil. Holy Moly! It is fantastic and smells great. I use oils all the time since I have really dry skin and this has now become my favorite. It goes on silky, keeps the skin soft but you are not oily, and smells divine. I purchased the floral scent and will be getting the vanilla one next. My new Holy Grail oil!
09/10/2020
Chloe B.

United States
I recommend this product
Biggest Lehlani fan!!
This was a gift for a friend, I have all these products except the body oil and I LOVE them.
08/28/2020
Amanda C.

United States
I recommend this product
Sea collection
I personally love everything in this collection, the body oil is wonderful. The mask makes my face feel so soft and the siren serum is amazing!
08/28/2020
Jennifer K.

United States
I recommend this product
Favorite Skincare Line Ever
Love all of these products so much. The Mahana oil is to die for. It smells amazing and is so hydrating. I use Siren serum mixed in with Aloha Ambrosia serum in the AM, and then Siren serum by itself after I wash my face at night. Using my Mermaid Mask on Wednesdays is one my favoite parts of my whole week. This whole skincare line makes me look forward to washing my face :)
08/26/2020
Haley A.

United States
I recommend this product
Try it!!!
I am a esthetician student (waiting to take my test to get licensed) I wanted to try this brand out for myself and to possibly add to my back at for my future clients. I definitely will!!!! LOVED everything in this trio. Smells AMAZING ( like Hawaii- my favorite place!!) and the results are bomb! Mermaid mask and brightening serum gave my skin a beautiful healthy glow and helped reset my skin. And the Mahana oil is the oil/smell of my dreams!!!!! Every time I have it on someone compliments me. Great way to try out a few of Leahlani'a products. Buy it!!! You will not regret it. You'll feel(and smell) like you just got an amazing facial in Hawaii!!
08/12/2020
Lili F.

United States
Sea Collection
This product is by far the best mask, serum and coconut oil. I am a 54 year old woman with a glow. Enough said! I owe it all to this line. I will continue using Leahlani's product, because it makes an obvious difference in the texture and smoothness of my skin. The mask has the ability to tighten my skin and give it a fresh look, the serum is the fountain of youth secret, immediately revives my dull looking skin and the coconut I have used on my hair and skin and I love how it gives my hair and skin that beautiful glow. I love her products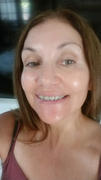 08/12/2020
Roberta K.

United States
Sea Collection
Upon opening Coconut Infusion, the fragrance brought back many happy memories of Princeville when I first purchased your products at the Westin Villas. Your business was new and we discussed your use of natural ingredients similar to the Eminence products I was using at the time. So pleased of your continued success. Roberta Kropp
08/07/2020
Jill M.

United States
Nice!
This was my first purchase & I tried the Siren Brightening Serum, the Mermaid Mask & the Pua lei Coco Infusion. The serum is okay, leaves me feeling a little greasy. I love the mermaid mask. (I'd buy it again) I'm not fond of the Pua lei fragrance- it's a little overwhelming. (especially for such a natural product) If I purchased this one again I'd go with a different scent. I usually like tuberose but, somehow this one didn't work for me.
08/06/2020
Christina D.

United States
In love!
This collection is definitely a buy. I the mahana oil makes my skin feel soft after a hot shower or beach day. The siren oil not only smells like tropical orange juice in a bottle, but also my skin feels so much alive after using it and the mermaid mask scuba off all the dead skin away and keeps my skin feeling nourished without drying it out.
Birthday gift for a far-flung friend. She loved it! - Etsy Review
Absolutely lovely products. Thank you so much! - Etsy Review