Coco Mango Coco Infusion
Beachy Body Oil for Hair, Skin and Sun
30.00
With its luscious fragrance of juicy mango and creamy coconut, our NEW Coco Mango Coco Infusion captures the essence of a languid summer day in the tropics. 
Lightweight and easily absorbed, this multipurpose hair & body oil is a beach bag classic that will leave your skin silky and moisturized with a radiant, summer-kissed glow.
Instructions
Apply liberally from head to toe after showering, and throughout the day as needed.

For a moisturizing hair mask treatment, place Coco Infusion bottle into a cup of hot water to warm the oil before showering. Brush hair to remove tangles, and apply 2-3tbs of warmed oil to ends, working up to the scalp. Wrap hair in a towel, and wait 30 minutes before shampoo and rinse.
Ingredients
Unrefined coconut oil (cocos nucifera), organic cold-pressed kukui oil (aleurites moluccana), mangifera indica (mango) seed butter, organic cold-pressed macadamia oil (macadamia ternifolia), organic cold-pressed sea buckthorn CO2 (hippophae rhamnoides), vitamin e (tocopheryl acetate), proprietary blend of natural fragrances. 
KULA: mica
Coco Mango Coco Infusion
Beachy Body Oil for Hair, Skin and Sun
Customer Reviews
Write a Review
Ask a Question
Filter Reviews:
skin
little
company
Leah
Coco Mango
shower
reordering
paradise
Maui
oils
I recommend this product
Summer dream
Lovely, smells very mango with coconut infusion. My skin says thank you!
07/22/2021
Ezgi G.

United States
I recommend this product
Smells from Heaven
It's a short time still to talk about the effects on my skin but it has been few weeks and so far so good! The smells are very unique and beautiful.
07/22/2021
Elizabeth S.

United States
I recommend this product
Smells so good!
Coco mango smells absolutely amazing. I love that it's made from organic oils, so not only does it smell good but I know it's good for my skin. I really enjoy using all natural ingredients. I will definitely be reordering this.
07/21/2021
Angela C.

United States
I recommend this product
Tropical paradise
I like this although it's a little strong for my tastes. A little goes a long way; which isn't a bad thing… this will last me a while. I do love the way it soaks in my skin.
07/20/2021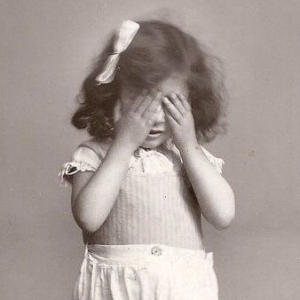 CA
Catherine A.

United States
I recommend this product
Wonderful smell!
This is so moisturizing and absorbs into my skin so quickly with no greasy residue. Plus it smells divine—I love using it!
07/20/2021
Liduvina W.

United States
I recommend this product
Coco mango
Have enjoyed using this product
07/15/2021
Saunna Q.

United States
I recommend this product
Tropical Smell lasts all day!
Coco Mango is a tropical paradise in a bottle. With my mature skin constantly looking dry, this has cured my flakiness! I put it on first thing in the morning, still damp from the shower and let it soak in. Thank you Leah for another amazing product!
07/15/2021
Julie B.

United States
I recommend this product
Coco Mango
I LOVE this product! It's absorbs quickly and has an amazing fragrance that lasts!
07/15/2021
Chris G.

United States
Smells amazin
Love it. Another awesome product.
07/13/2021
Crystal R.

United States
Obsessed!
The coco mango oil smells so good that I'm already wanting to order more so I don't run out. They sent me samples of their other products and I will be ordering those as well. Love this company.
07/09/2021
Jessica S.

United States
Love this!
I absolutely love this stuff! It is now a staple in my daily routine. I even use it on my face! My sum drenched skin has never been softer.
07/01/2021
Heather C.

United States
Mango Fever!
Everyone who knows me knows that I am obsessed with mango. There was a mango lotion I used to get in Maui, and they went out of business. I bought this on a whim and already told myself that it would not compare (so as not to get my hopes up). Well, not only does it compare, it is even BETTER! I love this so so much- it is thicker then an oil, and leaves my skin so moisturized and smells like a mango smoothie. You made this girl really happy :)
This is happiness bottled
I love me some Leahlani, and this oil did not disappoint. It is like a happy summer day, bottled. I mix it with Mahana for extra coconut goodness and it is my favorite summer skincare item!
07/01/2021
Sandy

United States
An amazing sweet smell!
Oh my! I just received my Coco Mango and I am in love!!! The scent is sweet but not overbearing. It takes me right to a warm summer day spent on the beach soaking up the suns warm rays. I purchased the Kula and was a bit worried it might be too glittery but it's the perfect amount of shimmer. I am hoping this one will be here to stay because I surely won't be able to get enough of it. I've been using the Pua Lei after I shower and have loved the results. A little goes a long way and it keeps my skin looking soft and radiant all day long. I love the floral scent of the Pua Lei but I'm definitely gonna be adding the sweet smelling Coco Mango to my ritual. As always Leah, you gave us another amazing item. So glad I found your company ❤️