Pamplemousse Cleansing Oil
Brightening Enzyme Cleanser
56.00
A brightening daily cleanser that dissolves excess oil, impurities and makeup, leaving skin sublimely supple and hydrated. Formulated with opulent tropical oils, illuminating enzymes of pineapple + papaya, sweet vanilla bean and fragrant floral essences, this versatile cleansing oil works beautifully on all skin types.
Cleanse, nourish and invigorate.
- Brightening, nutrient-rich daily cleansing
- Dissolves oil, makeup and impurities
- Softens and balances skin tone
- Leaves complexion refreshed and glowing
Magic Ingredients
Leahlani Skincare products are made fresh in small batches from high-performing organic, wildcrafted, and local Hawaiian ingredients. They are 100% cruelty free, and contain no synthetic dyes or fragrances.
Pineapple + Papaya Enzymes:
This vitamin A-rich enzyme duo reduces inflammation and gently exfoliates, breaking down proteins that cause congestion in the pores.
Plumeria
This power flower is antioxidant, astringent, emollient and anti-bacterial, uplifting the senses with its heavenly floral fragrance.
Macadamia Oil
With a molecular structure close to our skin's natural sebum, this lightweight oil gently moisturizes and protects skin
Guava
Rich in vitamin C, antioxidants and carotenes, this fabulous fruit extract improves complexion and leaves skin radiant and refreshed.
Ritual
Apply a dime-sized amount of cleanser to dry face 1-2x daily. Wet hands with warm water and gently massage in circular motions to thoroughly cleanse. The consistency will transform into a creamy texture, dissolving makeup and oils. Rinse with warm water.
Pamplemousse Cleansing Oil
Brightening Enzyme Cleanser
Build Your Ritual
Pairs beautifully with
Customer Reviews
Write a Review
Ask a Question
Filter Reviews:
skin
cleanser
makeup
face
smell
cleansing oil
Leahlani
Pamplemousse
scent
skin feeling
09/22/2021
Olivia G.

United States
Love!!!
I really like the Pamplemousse Cleansing Oil. I've read other reviews where it leaves a residue on others faces, but I haven't had that issue. Love the way my face feels and love the smell!
09/20/2021
Katrina M.

United States
Gentle Cleansing Oil
This cleansing oil is gentle and smells amazing. It works really well. Thanks
09/14/2021
Carrie S.

United States
Pamplemousse
this is a consistent re-buy. i love it.
09/03/2021
Cecilia C.

United States
Won't use anything else!
After trying the Pamplemousse I will never use anything else. I use it first thing in the morning and then again at night to remove make up and clean my face. The smell is amazing!
08/28/2021
Laureen P.

Canada
Cleansing Oil
As someone who has dry mature skin, it is a beautiful oil for my evening 1st cleanse.
08/25/2021
Karli M.

United States
My favorite!
This is the only cleanser my face wants / needs. Love the smell and everything!
08/19/2021
Emily K.

United States
New favorite skincare product!
I read about this product on an all natural skincare blog. They said it smelled like an orange creamsicle so I had to try it. It definitely did smell like heaven! Not only that, it makes my skin look so radiant and dewy. I love the moisture my skin receives from this oil cleanser. I use this in the morning and don't even need a moisturizer afterwards. Im in love.
08/17/2021
Frances W.

United States
Best cleanser
Feels amazing on the skin! Very gentle and cleans amazingly
08/13/2021
Robert B.

United States
Smells divine
I enjoy this oil cleanser. It takes all my makeup off and leaves my skin well moisturized but not greasy. It feels like I'm treating myself whenever I use Leahlani products.
08/09/2021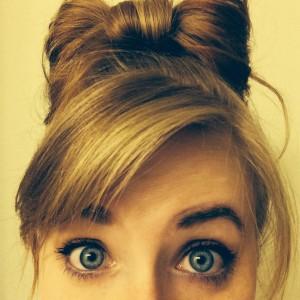 KK
Katie K.

United States
Delightful
This has completely changed my skin by gently healing my acne and improving my skin texture. It leaves my face feeling clean, moisturized, and glowy without feeling stripped. The scent is beautiful and not overpowering. A true delight!
08/08/2021
Amarilis R.

United States
Amazing
I love this oil cleanser
08/05/2021
Grace L.

United States
Love!
I love this cleansing oil! I have dry and sensitive skin. This cleaning oil has really helped my skin!
08/05/2021
Lydia S.

United States
Pampelmousse
I have been using Pampelmousse since the day it was released and love it. It's everything a cleanser should be; gentle on the skin, washes away all impurities- including makeup and leaves skin feeling soft, clean, and refreshed!
07/27/2021
Cherelyn L.

United States
Decadent
This beauty is a staple in my skin care routine. Removes make up, including eyes, gently without stripping or drying. She is simply decadent.
07/26/2021
Cookie W.

Hong Kong
Cleansing oil
It can easily remove my makeup and didnt dry up my face. Love it!
07/26/2021
Marilyn D.

Canada
Decadent
I love this product. The scent and texture are nice and it is very effective at hydrating my skin.