Kalima Cleansing Powder
Purifying Coconut Cleanser
54.00
A sumptuous daily cleanser that purifies and brightens skin while gently exfoliating to remove impurities and even tone. Infused with silken coconut milk, antioxidant-rich tropical fruits, softening clays and soothing oatmeal, this versatile beauty doubles as a cleansing mask treatment that gently fades post-inflammatory hyper-pigmentation.
Cleanse, brighten, and smooth.
- A potent, luxuriant daily cleanser
- Gently exfoliates without stripping moisture
- Evens complexion and boosts collagen production
- Doubles as brightening anti-inflammatory cleansing mask
Magic Ingredients
Leahlani Skincare products are made fresh in small batches from high-performing organic, wildcrafted, and local Hawaiian ingredients. They are 100% cruelty free, and contain no synthetic dyes or fragrances.
Coconut Milk
Softens, moisturizes and smooths the skin with its generous stores of natural proteins, Vitamins A + C, and fatty acids.
Guava + Camu Camu
Filled with skin-loving vitamin C, these tropical super fruits even tone and gently exfoliate and brightening the complexion.
Roselle Hibiscus Flower
Dubbed the "botox plant" for its firming and lifting properties, this AHA-rich astringent flower speeds cellular renewal, prevents breakouts and moisturizes skin.
Colloidal Oatmeal
Powerfully soothing with emollient water-binding polysaccharides and hydrocolloids that hold moisture against the skin, helping it soften and heal.
Ritual
Pour a teaspoon of Kalima onto palm and slowly add water drop by drop until powder activates and transforms into a rich mousse. Less water will yield stronger exfoliation – more water will deliver a gentler cleanse. Gently massage into moist skin in circular motions for 1-2 minutes before rinsing with warm water. For mask use, allow Kalima to dry before cleansing.
Kalima Cleansing Powder
Purifying Coconut Cleanser
Build Your Ritual
Pairs beautifully with
Customer Reviews
Write a Review
Ask a Question
Filter Reviews:
skin
cleanser
face
mask
water
smell
Leahlani
powder
Kalima
exfoliator
09/05/2021
Colleen I.

United States
I recommend this product
Loving it so far!
Smells really nice and leaves my skin feeling clean and smooth without drying. Took several tries to figure out the right amount of water to add to the cleanser to be able to apply to my face.
08/30/2021
Deb H.

United States
I recommend this product
Amazingly gentle skin polisher and cleanser!
I absolutely LOVE this gentle cleanser/exfoliator. I love how it brightens my skin, makes it completely smooth, and ready for my serum and Bless Balm. I use it every morning!
08/27/2021
Rachel W.

United States
I recommend this product
Exfoliate sensitive skin
Using this product two to three times a week in the evening has enhanced the glow and softness of my skin. It has just the right amount of scrub without being abrasive to my sensitive skin.
08/27/2021
Kathy T.

United States
08/20/2021
Sonya S.

United States
Amazing!
This product is wonderful, my skin has never looked better
08/16/2021
Melissa T.

United States
Coconut cleanser
A little messy but what an amazing product! Smells delicious too!
07/09/2021
Lisa M.

United States
Feel the Clean!
I've been curious about this product for a while, so I finally decided to give it a try. It's wonderful! I put about a teaspoon of the powder into my palm, mix with a few drops of water and apply to my damp face. The fragrance is invigorating, almost like chocolate. Provides gentle exfoliation and leaves your face feeling fresh and clean. I follow with elixir and Bless moisturizer. Feel the clean!
07/07/2021
Michelle W.

United States
I love Kalima!
I use the Kalima cleansing powder several times a week and love the glow it gives me. I love all Leahlani products and have been using them for at least two years now. I get compliments on my skin and the products have kept my acne at bay. The smells are incredible and intoxicating.
07/06/2021
Jessica W.

United States
Amazing exfoliator!
Excellent product! Exfoliates perfectly and leaves my skin with a beautiful fresh glow!
07/02/2021
Linh L.

United States
Yummy cleanser
I love this product for gentle exfoliation and as a once a week evening cleanser ritual. It smells divine, I enjoy that it bubbles up slightly to a foamy consistency before working into skin. Gentle smell- my skin looks great!
07/01/2021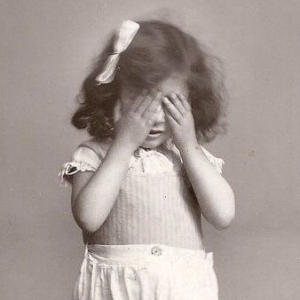 CA
Catherine A.

United States
I Love Cleansing Now
This cleanser is so great to use. I didn't even know there was such a thing as double cleansing, but now I love it. It lathers up nicely into a mousse and smells divine. It's both creamy and a very fine exfoliator that doesn't irritate. I love this product!
06/17/2021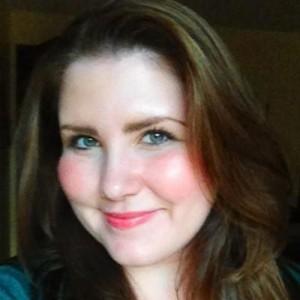 AV
Amelia V.

United States
Lovely light exfoliator
I like to use this as my second wave of cleansing after Pamplemousse - texture feels creamy or a little gritty depending on how much water you add, so you can use it as more as a cleanser or exfoliator. Smells nice too!
06/09/2021
Rachel W.

United States
Sensitive skin
I have horribly sensitive skin that is fair and flushes easily. This product was hard to navigate at first with the instructions to only use a couple drops. Well after the third use, I realized that a little more water was better for me. The exfoliant is not that rough which has been a blessing. I love the smell, the feel and how cleansed my skin feels afterwards. I would highly recommend this to anyone with sensitive to combination skin.
06/06/2021
Caitlin H.

United States
Gentle cleanser/exfoliator
I don't double cleanse every day but I do like using this as a second cleanser when I do. It is gentle as an exfoliator and skin feels soft after. The citrus scent is also nice!
06/02/2021
Elizabeth H.

United States
Love my new ritual
It took me a few uses to get the ratio of product and water right. Now I love using it. Very refreshing. Smells amazing. I am less tempted to skip my night time face washing when I use this product.
05/30/2021
Janet S.

United States
Very satisfied
As I age (over 70) I am discovering that natural products seem to be better for my skin. I lived in Hawaii as a child and love the smells of the island flowers. Your products give me both. Very pleased with the products.