Mahana Coco Infusion
Tropical Body Oil for Hair, Skin, and Sun
30.00
A luxurious multipurpose body oil for silky summer-kissed skin and lustrous hair, composed with an exquisite blend of skin-softening oils and intoxicating tropical fragrance. Infused with with warm notes of exotic vanilla bean caressed by sweet coconut, Mahana takes your senses on a blissful beach day. Lightweight and easily absorbed, our Coco Infusions can be used for all-day moisture from head to toe, and as an enriching hair mask during dry winter months.
Craving extra glow? Choose our Kula edition for a gorgeous golden shimmer that sparkles in the sunlight.
Instructions
Apply liberally from head to toe after showering, and throughout the day as needed.
For a moisturizing hair mask treatment, place Coco Infusion bottle into a cup of hot water to warm the oil before showering. Brush hair to remove tangles, and apply 2-3tbs of warmed oil to ends, working up to the scalp. Wrap hair in a towel, and wait 30 minutes before shampoo and rinse.
Ingredients
Unrefined coconut oil (Cocos Nucifera), organic cold-pressed kukui oil (Aleurites Moluccana), organic cold-pressed macadamia oil (Macadamia Ternifolia), organic cold-pressed sea buckthorn CO2 (Hippophae Rhamnoides), vitamin E (Tocopheryl Acetate), proprietary blend of organic fragrances
KULA: mica
Mahana Coco Infusion
Tropical Body Oil for Hair, Skin, and Sun
Customer Reviews
Write a Review
Ask a Question
Filter Reviews:
skin
scent
shower
smell
hair
bottle
coconut
Leahlani
beach
water
09/06/2021
Stephanie H.

United States
I recommend this product
Lovely and Hydrating
This is the third bottle I've purchased. It smells divine and makes my sensitive skin feel ultra soft. It also lasts so I don't feel that I need to keep reapplying it. This is my go to body oil.
08/27/2021
maureen b.

United States
I recommend this product
MAHINA fusion
Great I love how it smells and feels good on my old arm
08/17/2021
Karen L.

United States
Skins So Soft!
I love how soft this makes my skin, but it doesn't really have a scent to it. Other reviews state it smells of coconut but I don't smell it.
07/29/2021
Ashleigh T.

United States
Amazing!
The scent is amazing and it's my new go to!
07/29/2021
Francesca C.

United States
Nice but solidified
This oil smells and feels lovely, and absorbs well into skin. Unfortunately it solidified like coconut oil can, but because it is in a bottle is hard to get out now.
Yes, this is completely normal. Unrefined coconut oil is one of the main ingredients in our Coco Infusions. The triglycerides in coconut oil consist of a mixture of 10 different fatty acids- and each fatty acid has its own melting point. Generally, around 72-76 degrees- coconut oil will solidify. This does not affect the efficiency of the product, it just makes it a bit more difficult to get out of the bottle. Luckily, coconut oil melts quite quickly. You may hold your bottle under hot tap water for 30 seconds and it will start to melt rather quickly- or you can place the bottle in a cup of hot water for a few minutes prior to use. Then, simply unscrew the top and and turn your bottle upside down and 'squeeze' the contents out. Once the Coco Infusion hits your warm hand, it will melt beautifully. Kindly note, returns or refunds will not be offered due to dissatisfaction due to texture.
07/22/2021
Michelle H.

United States
My favorite product
I have used this oil for a few years … I mix in with Maile coconut lotion and it's perfect!!! Love you guys!! I couldn't live without my Leahlani oils❤️❤️
07/20/2021
Debra B.

United States
Smells wonderful!
The product stays solid, unless I throw it in the bathtub with me. It smells exactly like retro suntan lotion - which I happen to love!
07/16/2021
Sarah M.

United States
Smells so good!
I love this! Rubs on so well, smells like vacation and leaves my skin glowing and not dried out from the pool (where typical lotions only help for a little then I need to reapply!). Perfect summer treat for your skin!
07/15/2021
Michelle N.

United States
New favorite
Made my skin super soft, especially my feet . Great as a pre shampoo treatment !
07/14/2021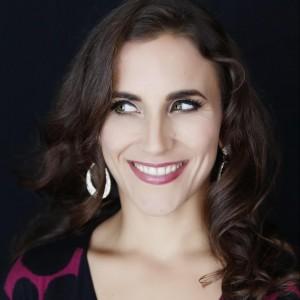 LD
Lisa D.

United States
Smells amazing
I love using this after a bath, and especially love the summery smell of coconut. Heads up, it hardens when it's cold out and liquifies in the heat, so I definitely recommend doing a temperature check before you squeeze the bottle!
07/14/2021
Penny G.

United States
This smells so good!
I love this oil. It smells great and the summer isn't overpowering at all
07/11/2021
Devin C.

United States
LOVE!
Silky smooth, smells amazing! And I am super smell sensitive. My skin has never been better!
07/09/2021
Megan D.

United States
Smell of the tropics!
I cant say enough about this product. I use it after shaving, which leaves my skin feeling silky smooth and moisturized. I use it in my hair, and it leaves my scalp hydrated and my hair so soft. Cant live without this product!!
07/01/2021
Candie A.

United States
Love
I received this a few days ago, the smell is amazing and I used it on my curly hair and as body lotion. I love it, I want more! I would buy this if it came in a gallon, which would be only complaint, is you can't. A bigger bottle is a must!
06/18/2021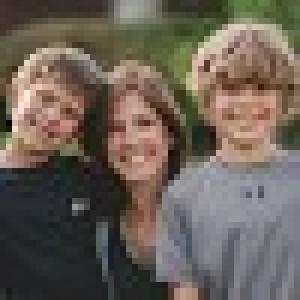 JN
Jamie N.

United States
Too much work
This smells heavenly and feels great on my skin once I finally get it out of the bottle. My product is solid unfortunately so I have to warm the bottle and it's still a clumpy mess. It's too expensive and too much work for this gal.
06/09/2021
Marque G.

United States
Love this product!
This stuff feels and smells amazing! I only wish it was a bigger bottle!