The beauty box for the mermaid at heart. 
 
The tropical Coco Infusion, the magical Mermaid Mask and the luminous Siren Serum are where it's at for soft and supple skin that glows with delight, making you feel as though you were whisked away to a tropical island of sunshine and exotic aromas.
Use the Coco Infusion from head to toe to moisturize your skin and hair, join us weekly for #mermaidmaskmonday to see why the Mermaid Mask is a green-beauty favorite and discover how one small pump of the Siren Serum will lure you away into aromatherapy heaven while leaving your skin vibrant and more even toned. 
❤︎ Coco Infusion body & hair oil
Rich, tropical and luxurious. We combined the most exquisite blend of skin softening, tropical oils to create the most beautiful multi-purpose body oil that can be used from head to toe. Our Coco Infusions are an endless summer captured in a bottle, the scent will take you to the tropics and leave your skin soft as silk. Available in Mahana or Pua Lei. 
❤︎ Mermaid Mask
Dive in to this emerald pot of Hawaiian goodness and discovermermaid magic. Made from the soil and nectar of Hawaii, this one product alone will purify, cleanse and soften your skin gently yet effectively.
The Mermaid Mask is a potent and nutrient dense 'superfood' face mask designed to feed your skin the nourishment that it needs to reveal a radiant and vibrant complexion. The deep, emerald color comes from two powerhouse superfood ingredients, organic chlorella and organic spirulina. We have found the most beautiful sources of these green beauties to create the Mermaid Mask with.
Our spirulina comes from a farm on the pristine coast of Hawaii that draws on the natural resources that surrounds it – abundant warm sunlight, pure deep ocean water and 100% fresh water drawn from a Hawaiian aquifer. The spirulina is grown in a bio secure zone and uses an ocean chill drying technique. We use the cleanest and most pure source of organic chlorella on the planet, which is grown in outdoor pools under the sunlight and contains cell walls that are "opened" or "cracked" using a specific process that preserves nutrients and increases absorption. 
❤︎ Siren Serum
A radiant blend of Vitamin C and A rich oils, tonifying algae and a brightening infusion of over 15 regenerating and invigorating essential oils that will help to unveil a lustrous and more even skin tone. 
Bioactive Sea buckthorn CO2 oil is loaded with carotenoids, fatty acids and tocopherols that promote cellular regeneration and help to heal and protect the skin from UV damage. Gently infused with youth enhancing oils such as carrot seed, geranium, jasmine, rose, ylang ylang and grapefruit. The addition of micro algae helps to improve vitality by boosting cellular energy and promoting new cell growth and leaves the skin feeling fresh and toned. 
Just one small pump of Siren Serum is guaranteed to give you that healthy and vibrant glow. The scent alone will lure you in.
Customer Reviews
Write a Review
Ask a Question
Filter Reviews:
products
serum
mask
skin
body oil
mermaid mask
collection
scent
fragrance
Leahlani
09/23/2020
sarah
United States
I recommend this product
great value for amazing products
A friend recommended Leahlani to me and I am absolutely hooked. This collection is a great way to try a few different products at great value. The mask leaves my skin feeling healthy and refreshed and the body oil is absolutely divine!
09/11/2020
EG
Elizabeth G.
United States
I recommend this product
This oil is the bomb!
I really enjoyed this entire set. The serum and mask are wonderful and I have seen an improvement in the overall softness and clarity in my skin. But the true gem in this kit is the oil. Holy Moly! It is fantastic and smells great. I use oils all the time since I have really dry skin and this has now become my favorite. It goes on silky, keeps the skin soft but you are not oily, and smells divine. I purchased the floral scent and will be getting the vanilla one next. My new Holy Grail oil!
09/10/2020
Chloe B.
United States
I recommend this product
Biggest Lehlani fan!!
This was a gift for a friend, I have all these products except the body oil and I LOVE them.
08/28/2020
Amanda C.
United States
I recommend this product
Sea collection
I personally love everything in this collection, the body oil is wonderful. The mask makes my face feel so soft and the siren serum is amazing!
08/28/2020
Jennifer K.
United States
I recommend this product
Favorite Skincare Line Ever
Love all of these products so much. The Mahana oil is to die for. It smells amazing and is so hydrating. I use Siren serum mixed in with Aloha Ambrosia serum in the AM, and then Siren serum by itself after I wash my face at night. Using my Mermaid Mask on Wednesdays is one my favoite parts of my whole week. This whole skincare line makes me look forward to washing my face :)
08/26/2020
Haley A.
United States
I recommend this product
Try it!!!
I am a esthetician student (waiting to take my test to get licensed) I wanted to try this brand out for myself and to possibly add to my back at for my future clients. I definitely will!!!! LOVED everything in this trio. Smells AMAZING ( like Hawaii- my favorite place!!) and the results are bomb! Mermaid mask and brightening serum gave my skin a beautiful healthy glow and helped reset my skin. And the Mahana oil is the oil/smell of my dreams!!!!! Every time I have it on someone compliments me. Great way to try out a few of Leahlani'a products. Buy it!!! You will not regret it. You'll feel(and smell) like you just got an amazing facial in Hawaii!!
08/12/2020
Lili F.
United States
Sea Collection
This product is by far the best mask, serum and coconut oil. I am a 54 year old woman with a glow. Enough said! I owe it all to this line. I will continue using Leahlani's product, because it makes an obvious difference in the texture and smoothness of my skin. The mask has the ability to tighten my skin and give it a fresh look, the serum is the fountain of youth secret, immediately revives my dull looking skin and the coconut I have used on my hair and skin and I love how it gives my hair and skin that beautiful glow. I love her products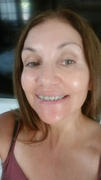 08/12/2020
Roberta K.
United States
Sea Collection
Upon opening Coconut Infusion, the fragrance brought back many happy memories of Princeville when I first purchased your products at the Westin Villas. Your business was new and we discussed your use of natural ingredients similar to the Eminence products I was using at the time. So pleased of your continued success. Roberta Kropp
08/07/2020
Jill M.
United States
Nice!
This was my first purchase & I tried the Siren Brightening Serum, the Mermaid Mask & the Pua lei Coco Infusion. The serum is okay, leaves me feeling a little greasy. I love the mermaid mask. (I'd buy it again) I'm not fond of the Pua lei fragrance- it's a little overwhelming. (especially for such a natural product) If I purchased this one again I'd go with a different scent. I usually like tuberose but, somehow this one didn't work for me.
08/06/2020
Christina D.
United States
In love!
This collection is definitely a buy. I the mahana oil makes my skin feel soft after a hot shower or beach day. The siren oil not only smells like tropical orange juice in a bottle, but also my skin feels so much alive after using it and the mermaid mask scuba off all the dead skin away and keeps my skin feeling nourished without drying it out.
Birthday gift for a far-flung friend. She loved it! - Etsy Review
Absolutely lovely products. Thank you so much! - Etsy Review
When you try this you are in for whole life
First thank you for clearing my skin with your love of your great cosmetics I'm straggling with acne for so many years and nothing was working, one week with the serum and mask and my skin is finally clearing. My skin is so soft and looks great can't wait to try more of your products. The smell of the products is like you are in blooming garden you feel oh heavenly. The cosmetics are for your skin and for your mind they are so relaxing. The best serum, mask and lotion.
This set will get you hooked!
I started off with this set to sample some of the products and was not disappointed! I soon after bought more. Perfect value to get your feet in the door, but once you start using these products you will be hooked! I also love that fact that Leah provides personal skincare advice if you have any questions or concerns.
Absolutely amazing! I think I love the serum the most, but the mask and oil are great too. Thank you so much! - Etsy Review
I love that you can buy these products altogether now. Arrived super quick in a beautiful little box, obviously packed with love. So pretty it looked like it was a gift box. Highly recommend these products, and this shop. You will never be disappointed! - Etsy Review